Drivers license, DUI checkpoint to be conducted by Elk Grove Police

http://www.elkgrovenews.net/2020/07/drivers-license-dui-check-point-to-be.html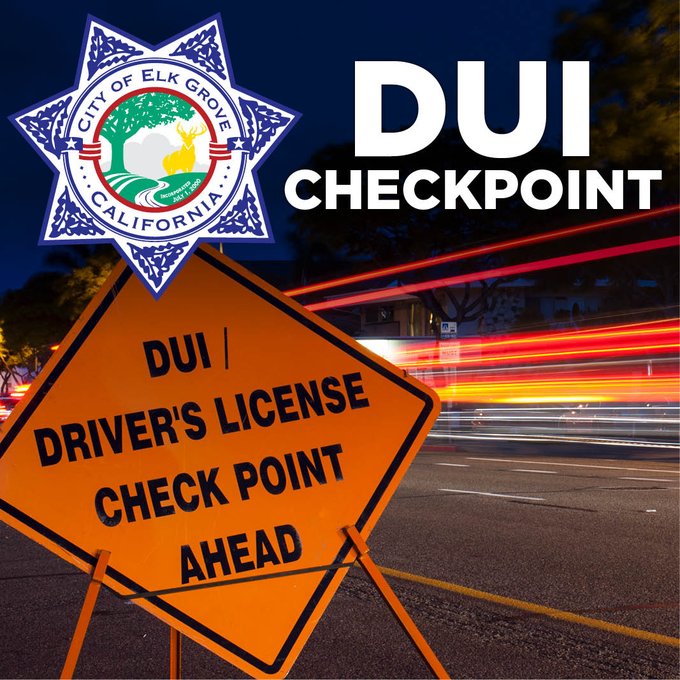 For the second week in a row, the Elk Grove Police will be conducting a driver's license and DUI checkpoint.
The checkpoint will be conducted on Friday, July 31 between 7 p.m. and 3 a.m. on Saturday, August 1. The location of the checkpoint was not disclosed.
Educational materials covering the dangers of driving under the influence will also be handed out to motorists. Funding for the sobriety checkpoint is provided through a grant from the California Office of Traffic Safety.