A Wholesome, Hearty Dish to Take the Chill Off Winter Days
https://www.elkgrovenews.net/2018/01/a-wholesome-hearty-dish-to-take-chill.html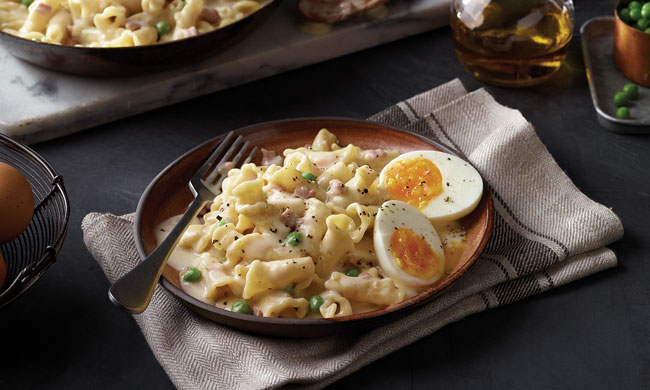 January 18, 2018 |
(Family Features) As winter chills settle in, one way to warm up from the inside-out is with family meals centered around a delicious bowl of comfort food like pasta, soups and stews.
By planning your weeknight menu to include wholesome, organic foods made with no artificial flavors, artificial colors or high-fructose corn syrup, you can create hearty and flavorful dishes in the New Year that will have everyone in the family eager to dig in.
With a high quality, organic sauce in your pantry like one of the Bertolli USDA-certified Organic Pasta Sauces, available in red- and white-sauce varieties, you can quickly whip up a warming and indulgent winter dish while still keeping your resolutions to cook with more quality ingredients. For example, this recipe for Campanelle with Prosciutto and Peas uses Creamy Alfredo Sauce, made with organic cream, aged parmesan cheese and spices, is sure to become a cold-weather family favorite!
Find more recipes to kick-start taste-tempting family mealtimes through every season at
Bertolli.com
.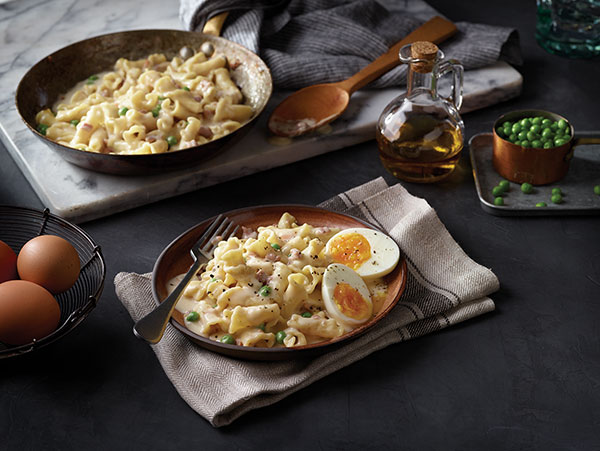 Campanelle with Prosciutto and Peas
Cook time: 10 minutes
Prep time: 10 minutes
Servings: 6
12 ounces uncooked campanelle pasta
1 tablespoon Bertolli Extra-Virgin Olive Oil
1 large shallot, finely chopped
1/2 cup dry whitewine
1/2 cup frozen peas
3 ounces thinly sliced prosciutto
1 jar (15 ounces) Bertolli Organic Creamy Alfredo Sauce
4 ounces Fontina cheese, shredded
6 eggs
1 teaspoon freshly ground black pepper
In pot of salted water, cook pasta 2 minutes less than directed on package. Drain pasta.
In large skillet over medium-high heat, heat oil and shallots. Cook 3-4 minutes, or until softened. Add wine; cook 3-4 minutes, or until most liquid has evaporated. Stir in peas, prosciutto, Alfredo sauce and cheese. Add pasta; toss gently. Cook and stir 1-2 minutes to coat pasta with sauce.
In saucepan, bring water to boil and add eggs. Cook 6 minutes. Transfer eggs to ice water and cool before peeling.
Top each serving with soft-set egg and black pepper.
Note: Gouda or Gruyere can be substituted for Fontina. Unpeeled, cooked eggs can be stored in refrigerator up to one week.
SOURCE: