Easy to Make Breakfast Stacks
http://www.elkgrovenews.net/2020/01/easy-to-make-breakfast-stacks.html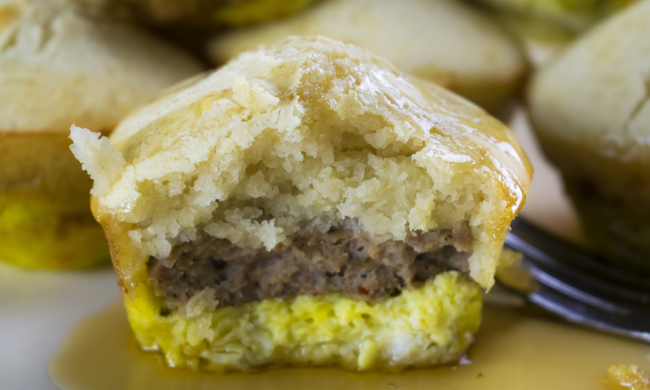 Start your morning with these delicious and simple Breakfast Stacks made with eggs, pancake batter and sausage. Your family will be begging for more! See the video below on how to make this quick and easy recipe.
Breakfast Stacks
Crisco® Original No-Stick Cooking Spray
6 large eggs, lightly beaten
12 fully cooked sausage patties OR
12 vegetable sausage patties
1 1/2 cup Buttermilk Pancake & Waffle Mix
1 cup water
Shredded sharp cheddar or pepper jack cheese (optional)
Maple Syrup
HEAT oven to 375°F. Coat 12 muffin cups or glass custard cups generously with no-stick cooking spray.
DIVIDE beaten eggs evenly into prepared muffin cups. Top with sausage patty.
Whisk pancake mix and water together in medium bowl until smooth. Pour evenly over sausage.
BAKE 14 to 16 minutes or until toothpick inserted in center comes out clean. Cool 2 minutes.
Sprinkle immediately with cheese, if desired. Serve warm with syrup.
SOURCE:
Culinary.net