Mini Marbled Cherry Cheesecake Cupcakes - Perfect For Valentines Day
http://www.elkgrovenews.net/2020/02/mini-marbled-cherry-cheesecake-cupcakes.html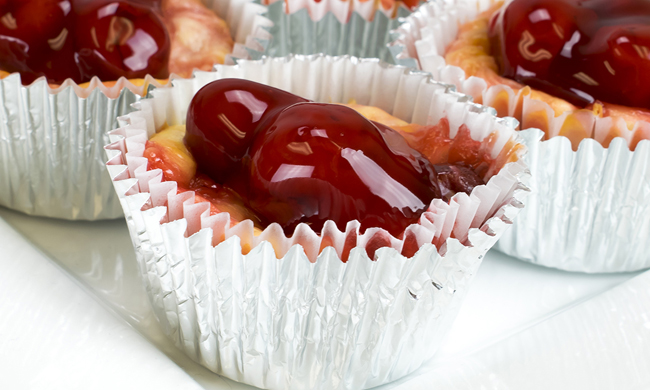 Individually portioned desserts are ideal for entertaining, and these smooth, creamy Mini Marbled Cherry Cheesecakes with vivid holiday color are a perfect single serving that is sure to brighten any dessert table.
Mini Marbled Cherry Cheesecakes
18 chocolate cookies with white filling
2 packages (8 ounces each) cream cheese, softened
1/3 cup sugar
2 eggs
1 teaspoon vanilla
1 can (21 ounces) Lucky Leaf Premium Cherry Fruit Filling, divided
Heat oven to 350° F. Line muffin tins with 18 paper liners.
Place one chocolate cookie in bottom of each paper liner.
In mixing bowl, beat cream cheese, sugar, eggs and vanilla until light and fluffy. Fold in half of fruit filling. Fill each muffin liner about three-fourths full with mixture.
Bake 20-25 minutes, or until done. Cool. Top each cheesecake with a spoonful of remaining fruit filling.
SOURCE:
Lucky Leaf