A Classic Southern Dessert - Mississippi Mud Cake
http://www.elkgrovenews.net/2019/08/a-classic-southern-dessert-mississippi.html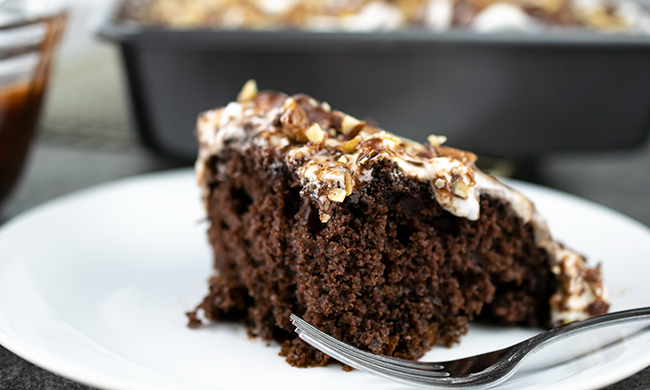 (Family Features) Delight the chocolate lovers in your family with this easy recipe for a Southern classic like Mississippi Mud Cake.
Watch video to see how to make this recipe!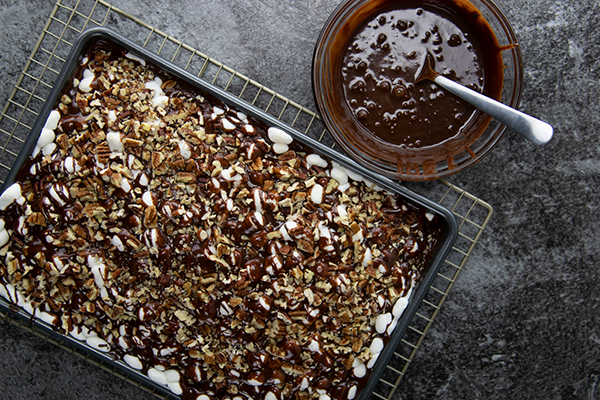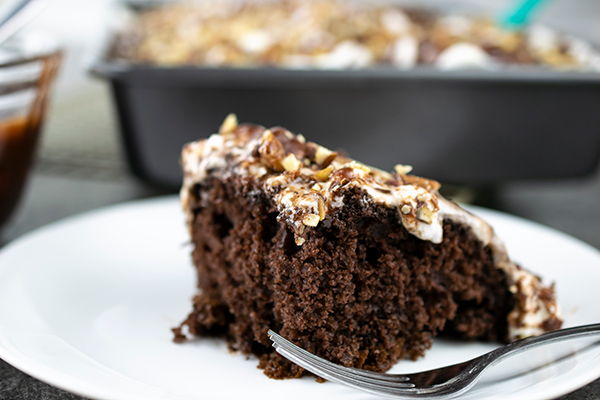 Mississippi Mud Cake
1 chocolate cake mix (15 1/4 ounces)
1 1/4 cups water
1/3 cup canola oil
1/3 cup creamy peanut butter
3 eggs
1 cup semisweet chocolate pieces
1 can (16 ounces) chocolate fudge frosting
1 bag (16 ounces) miniature marshmallows
1 cup chopped pecans
Heat oven to 350° F.
Grease 13-by-9-by-2-inch baking pan.
In large bowl, using electric mixer on low speed, combine cake mix, water, oil, peanut butter and eggs. Stir in chocolate pieces. Pour into prepared pan.
Bake 30-35 minutes, or until toothpick inserted in center of cake comes out clean.
Pour marshmallows over top of cake. Return to oven and bake 2-3 minutes, or until marshmallows are somewhat melted.
In microwave-safe bowl, melt fudge frosting in microwave.
Drizzle frosting over melted marshmallows.
Sprinkle pecan pieces over frosting.
Allow cake to cool completely before serving.
SOURCE:
Culinary.net