Host a Better-for-You Barbecue
https://www.elkgrovenews.net/2018/06/host-better-for-you-barbecue.html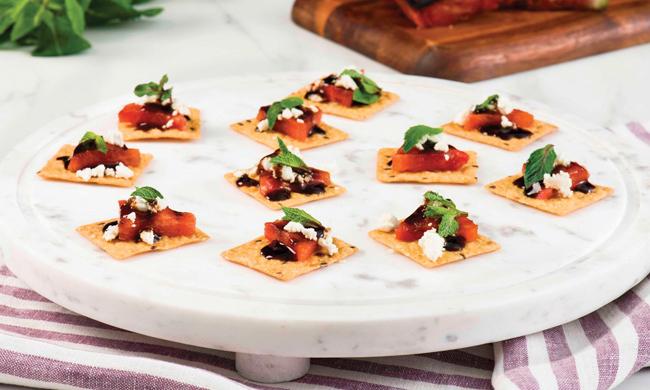 (Family Features) A traditional backyard barbecue is typically filled with a wide array of tempting foods that make it hard to keep a healthy eating plan on track. With a few simple modifications to your menu, you can transform your grilling party into a spread of better-for-you foods you can still enjoy.
Get creative on the grill. An easy swap like chicken or pork instead of burgers and brats is an instant nutrition boost. Use wood chips or a marinade to create a main dish so tasty you'll forget it's a health-conscious choice.
Put produce front and center. There's no time like summer to enjoy the bounty of the garden, so pile on the veggies in place of dense, calorie-laden sides. A crisp, refreshing salad, lightly seasoned veggies on the grill and even fresh raw veggies with a light yogurt dip can all be healthier additions to your barbecue menu.
Make apps amazing. A health-conscious meal doesn't have to mean eliminating entire courses. Appetizers while you wait for the grill to heat are practically a requirement, after all. Instead of the typical rich, creamy dips, try a lighter approach, like these cracker canapes. Add a special touch with Crunchmaster crackers, which are gluten-free, non-GMO and full of flavor. Made with wholesome ingredients from trusted sources and available in Sea Salt, Roasted Vegetable, Applewood Smoked BBQ and Aged White Cheddar flavors, these snacks are crafted to fit healthy lifestyles.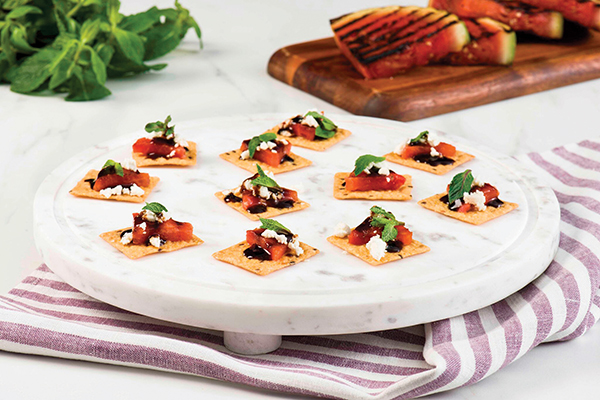 Grilled Watermelon, Feta and Balsamic Cracker Canapes
Prep time: 10 minutes
Cook time: 5 minutes
Servings: 4
4 watermelon wedges (1/2-inch thick slices, 4 inches wide at base)
16 Crunchmaster Multi-Grain Sea Salt Crackers
1/4 cup finely crumbled feta cheese
1/4 cup prepared balsamic reduction
2 tablespoons finely chopped fresh mint
Heat grill to medium-high; grease grate well. Grill watermelon wedges, turning once, 3-5 minutes, or until grill-marked on both sides. Cut each watermelon wedge into four smaller wedges.
Top each cracker with watermelon wedge and sprinkle with feta. Drizzle with balsamic reduction. Garnish with fresh mint.
Tip: Add finely chopped Kalamata olives for a tangy twist.
SOURCE: