Make Summer Sweeter With Fresh Cherries
https://www.elkgrovenews.net/2018/07/make-summer-sweeter-with-fresh-cherries.html
July 2, 2018 |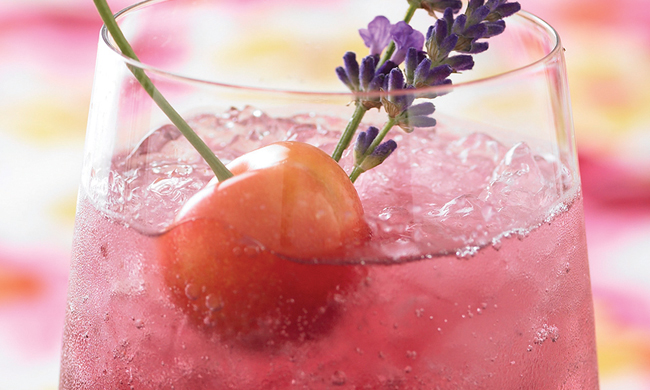 (Family Features) Summer and cherries seem to go hand-in-hand, and using fresh fruits can help boost seasonal food and drink recipes.
Whether you use them as a snack, as a special ingredient in recipes or to inspire new dishes, Northwest-grown sweet cherries are one delightful way to celebrate the summer season.
Many grocery store shelves are full of these sweet, seasonal treats. Ripened on the tree and generally harvested, packed and ready for sale within just one day, it can be difficult to find a fresher summer fruit.
Cherry recipes can be enjoyed outside the summer months, too – simply
rinse, pack and freeze
an extra bag or two of cherries to harness the sweet flavor and health benefits in your appetizers, desserts and sweet or savory sauces throughout the year.
Impress your guests this summer with this ice-cold Cherry Lavender Spritzer. Or try Roasted Cherry Sauce for an accompaniment to your favorite barbecued meat, as an ice cream topper or paired with a cheese plate; it's one way to have everyone asking for more.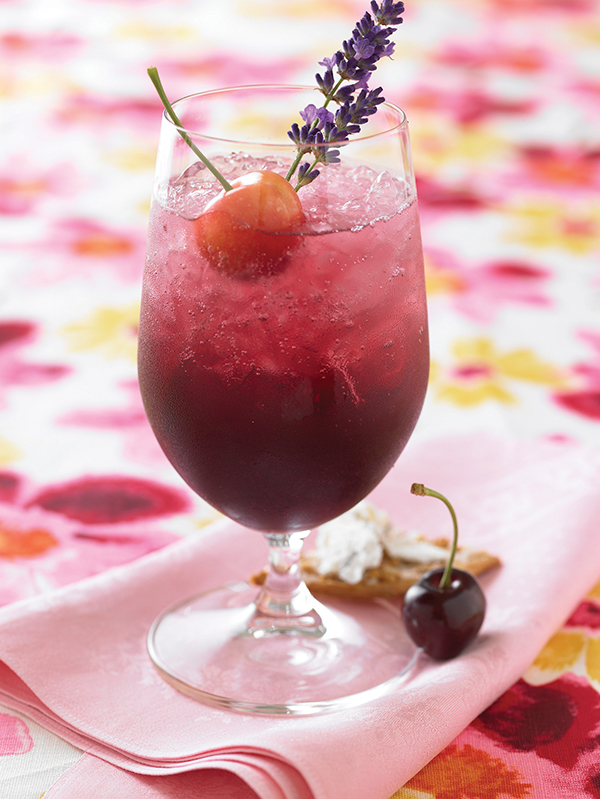 Cherry Lavender Spritzer
Servings: 6
4 cups pitted and halved Northwest sweet cherries
2 cups water
3 tablespoons lavender
2 tablespoons sugar
6 Northwest sweet cherries with stems
6 sprigs lavender blossoms
In small saucepan, combine cherries, water, lavender and sugar. Heat mixture until it begins to boil. Remove from heat and allow mixture to cool completely. Strain and reserve liquid.
For each drink, combine 4 ounces cherry-lavender mixture and 4 ounces crushed ice in tall 12-ounce cocktail glass; top each with club soda. Garnish each drink with one cherry with stem and one sprig lavender blossoms.
Variation: To make alcoholic version, shake or stir strained cherry-lavender mixture and ice with 9 ounces vodka. Strain into 8-ounce martini glasses, top each with club soda and garnish each with one cherry with stem and one sprig lavender blossoms.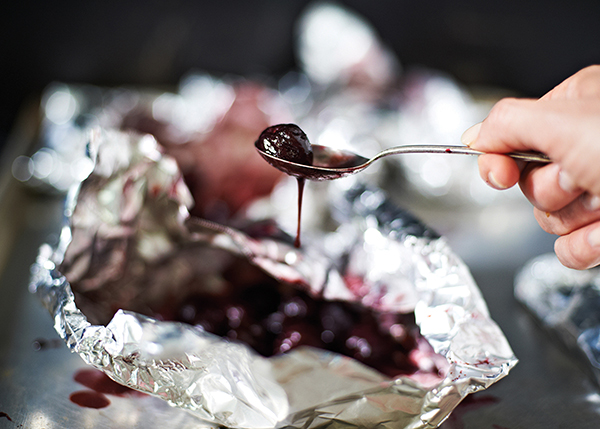 Roasted Cherry Sauce
Makes: 1 cup
2 cups pitted Northwest sweet cherries
2/3 cup sugar
2 teaspoons cornstarch
1/8 teaspoon salt
1/8 teaspoon black pepper
Heat oven to 400° F. On foil-lined baking sheet, combine cherries, sugar, cornstarch, salt and black pepper; toss to mix.
Place in oven and roast until cherries start to release juices and become soft, about 10 minutes. Cool before serving.
SOURCE:
Northwest Cherry Growers