Bring Tuscany to the Table
https://www.elkgrovenews.net/2018/09/bring-tuscany-to-table.html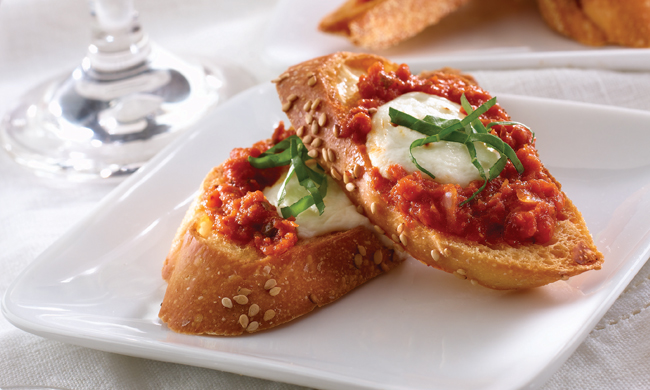 Simple, flavorful recipes for fall entertaining
(Family Features) Take time this fall to slow down and experience the pure delight of great-tasting food with family and friends.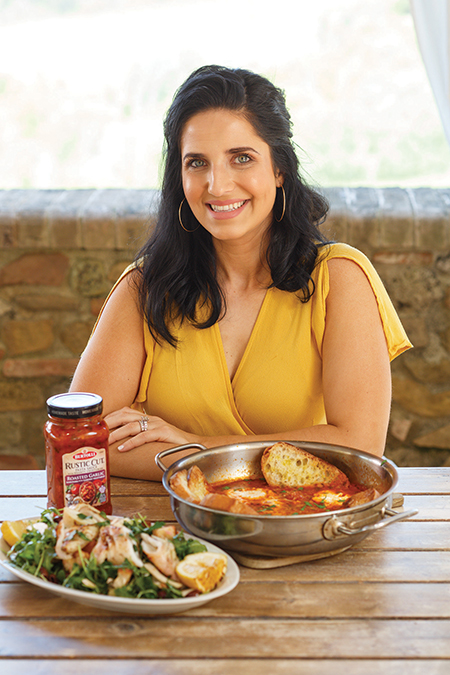 Savoring the moment is at the heart of Tuscan-inspired entertaining, where everyone has a seat at the table to enjoy simple and delicious dishes that boast authentic flavor and incorporate quality ingredients.
With a passion for the simplicity of Italian food and homemade Tuscan cooking, Italian-American chef Laura Vitale, host of "Laura in the Kitchen," traveled to the small town of Lucca, Italy, where she reconnected with a region rooted in heritage, experienced rich traditions and embraced "The Tuscan Way" in crafting her own unique takes on classic dishes.
"I'm incredibly inspired by the spirit of Tuscan cooking," Vitale said. "It encourages you to get into the kitchen, embrace simple ingredients and cook something delicious for the ones you love."
For your next fall entertaining occasion, consider bringing Tuscany to your table with an ingredient such as Bertolli Rustic Cut pasta sauce as the centerpiece. Try Vitale's classic Eggs in Purgatory or other recipes like Prosciutto and Arugula Rustica Pizza and traditional Ricotta Bruschetta.
Keep these tips from Bertolli in mind as you bring your lively Tuscan-themed table to life:
Rustic tableware fits well with the tone of the season. Try achieving this look with quality table accents that appear slightly distressed, faded or weathered. Thrift stores can be a surprising place to scout out your latest Tuscan-inspired table finds.
Mix and match different textures of woods that complement the look and feel of the rustic tableware. Accompany them with softer linens for a variety of pleasing table textures.
Use bright, floral colors, if you wish, to give your table vibrant pops of color to stand out among the darker, more rustic tones.
Remember, homemade Tuscan cooking is about great company, a simple menu and making memories. Find more fall flavors and entertaining tips at
Bertolli.com
.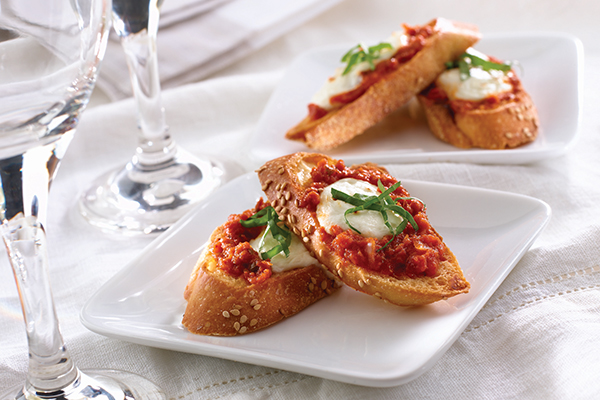 Ricotta Bruschetta
Prep time: 10 minutes
Cook time: 15 minutes
Servings: 20
1 loaf Italian bread, cut diagonally into 1/2-inch thick slices
2 tablespoons Bertolli Organic Mild Olive Oil
1 clove garlic
1⁄3 cup Bertolli Tomato & Basil Sauce
1 container (15 ounces) ricotta cheese
Heat oven to 425° F.
Arrange bread on baking sheet. Evenly brush with oil. Bake 10 minutes, or until golden brown.
Rub toast evenly with garlic then top with sauce and cheese. Bake 5 minutes, or until cheese is golden brown. Serve hot.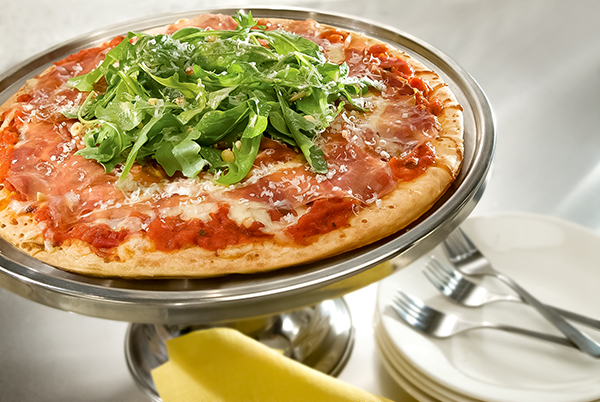 Prosciutto and Arugula Rustica Pizza
Prep time: 15 minutes
Cook time: 10 minutes
Servings: 4
1 cup Bertolli Rustic Cut Three Cheese with Aged Asiago, Romano & Parmesan Sauce
1 prebaked pizza crust (12 inches)
1/2 cup shredded fontina cheese
1 ounce prosciutto, thinly sliced
2 cups arugula
1 tablespoon Parmesan cheese, grated
1 tablespoon toasted pine nuts
1 tablespoon Bertolli Extra Virgin Olive Oil
1 tablespoon Bertolli Balsamic Vinegar of Modena
Heat oven to 450° F.
Evenly spread sauce on crust then top with fontina cheese. Bake 10 minutes, or until cheese is melted, and remove from oven.
Top with prosciutto. Arrange arugula in center of pizza then sprinkle with Parmesan cheese and pine nuts. Drizzle olive oil and vinegar over arugula and serve.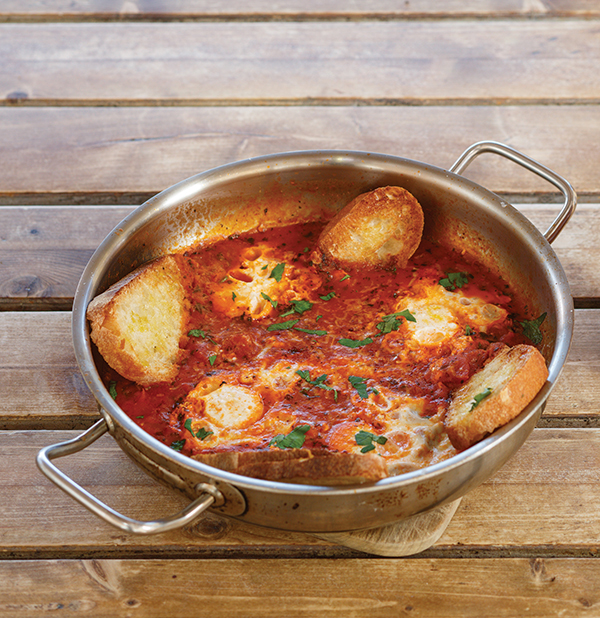 Eggs in Purgatory
Recipe courtesy of Laura Vitale
Servings: 4
Eggs:
1 jar (23 ounces) Bertolli Rustic Cut Roasted Garlic Marinara Sauce
1/2 cup water
4 eggs
salt, to taste
pepper, to taste
2 tablespoons freshly grated Parmesan cheese
1 tablespoon chopped parsley
Bread:
4 slices ciabatta, sliced about 1/2-inch thick
1 1/2 tablespoons Bertolli Extra Virgin Olive Oil
1 large clove garlic, peeled but not chopped
To make eggs: In large skillet with high sides over medium-high heat, add marinara sauce. Pour water into empty jar, swish it around to lift any sauce left in jar and pour it over sauce in skillet. Bring to low boil.
Using back of wooden spoon, make four small wells in sauce. Carefully crack eggs, one at a time, and drop each egg into a separate well in bubbling sauce. Sprinkle salt and pepper on each one, to taste; cover skillet with lid and cook 7-8 minutes, or until egg whites set.
When eggs are cooked to desired doneness, sprinkle with Parmesan cheese and chopped parsley.
To make bread: Char bread on bruschetta pan or indoor grill pan about 1 minute on each side until toasted. Once toasted, rub with clove of garlic on both sides then drizzle with olive oil.
Serve eggs with hunks of charred garlic bread.
Note: If using skillet larger than 12 inches, you can add eight eggs instead of four for additional servings.
SOURCE:
Bertolli
>